જન્મ/લગ્ન/મરણ/પોલીસ કલીયરન્સ પ્રમાણપત્ર/સ્કુલ લીવીંગ સર્ટી/એફીડેવીટ/વેપાર/વાણિજય/નિકાસને લગતા પ્રમાણપત્ર પ્રમાણિત કરવા બાબત
પુરાવાઓની પ્રમાણિત નકલ
અસલ પ્રમાણપત્ર તથા તેની (૩) ઝેરોક્ષ નકલ
પાસપોર્ટ ની ઝેરોક્ષ નકલ
ભારતનું ચૂંટણીપંચના ઓળખકાર્ડની ઝેરોક્ષ નકલ તથા ટેક્ષ/ટેલીફોન/વીજળીબીલ
એમ્બેસી નો પત્ર
જોબ ઓફર લેટર
ઓથોરીટીપત્ર (મુળ વ્યકિત વતી અન્ય વ્યકિત દસ્તાવેજ પ્રમાણિત કરવા અરજી કરનાર વ્યકિત માટે)
એફીડેવીટ પ્રમાણિત કરવાના કિસ્સામાં જે નોટરી પાસે એફીડેવીટ કરાવેલ હોય તે નોટરીનું નામ તેમનું પુરેપુરુ સરનામું અરજીમાં અલગથી દર્શાવવાનું રહેશે.
---
Application Process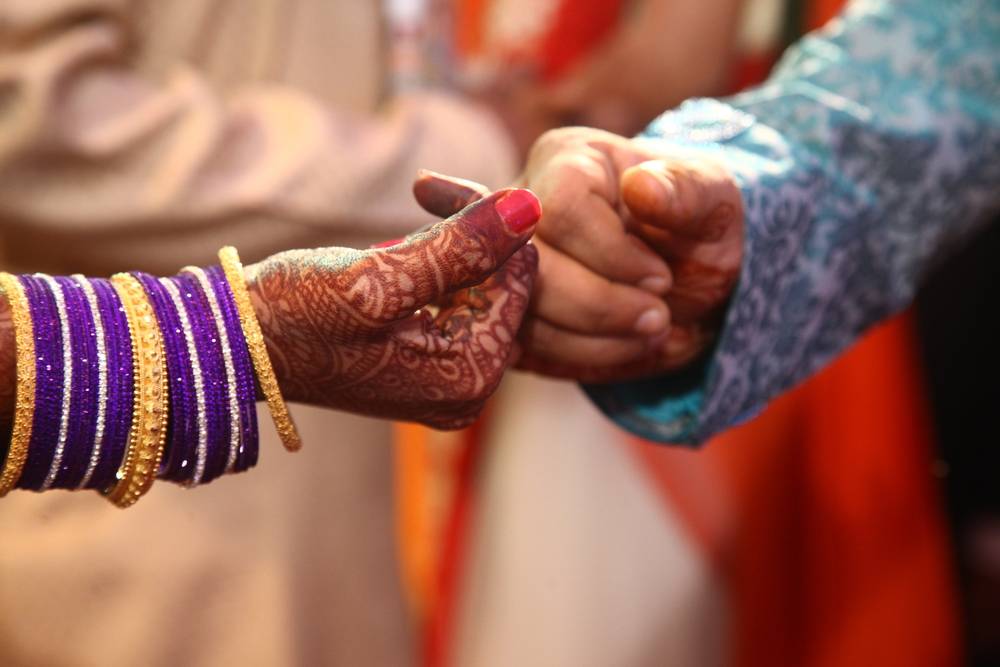 Gujarat Marriage Certificate
Marriage has to be compulsorily registered to prove that you are legally married to someone. In Gujarat, marriage can be registered either under the Hindu Marriage Act, 1955 or Special Marriage Act, 1954. In this article, we look at the guidelines for obtaining the Gujarat marriage certificate.
Purpose of Marriage Certificate
A marriage certificate is a recognized document that helps in obtaining a passport, visas, and PAN card. Further, a marriage certificate is required to claim bank deposits and life insurances.
Eligibility Criteria
In Gujarat, to obtain a marriage certificate, the following criteria must be fulfilled:
The bride's minimum age should be 18 years, and the groom's minimum age should be at least 21 years.
Both bride and groom must be a citizen of India. In case of marriage with a foreigner, No Objection Certificate (NOC) is required.
Documents Required
The following documents are to be submitted by the applicant at the time of furnishing the application form. The Complete documents must be attested by the Gazetted Officer or by Notary public.
Birth Certificate.
Proof of address like a voter ID card or ration card.
School leaving certificate.
Marriage invitation card.
Two passport size photographs.
Nationality Certificate.
In the case of NRI, the following documents to be submitted by the bride and groom.
Copy of passport.
Address proof.
Employers ID proof.
Residence proof of two NRI witnesses.
Residence proof of two local witnesses.
marriage registration in gram panchayat Gujarat
online marriage registration Gandhinagar Gujarat
marriage certificate form Gujarat Rajkot
marriage certificate form Ahmedabad
marriage certificate form English pdf
Gujarat marriage registration act 2006 in Gujarati
marriage certificate from surat
marriage certificate Gujarati to English
marriage certificate with photo
procedure for court marriage in Gujarat
online marriage certificate Gujarat surat
marriage certificate form Gujarat surat
all affidavit format in the Gujarati language
marriage certificate form Gujarat Rajkot
marriage certificate from surat
form 1 memorandum of marriage
posted Nagar Palika birth certificate
Gujarat birth certificate in English
display birth certificate
rti Rajkot municipal corporation
gym and fitness center rmc Rajkot Gujarat
www.mcg.gov.in property tax bill
Ahmedabad municipal corporation complaint
change the name in property tax Ahmedabad online
marriage certificate online Ahmedabad
marriage certificate Vadodara
court marriage in Gujarat
online marriage certificate Gujarat kutch